For a while I've been wanting to string together three or four days of longer rides, for no other reason to just see if I can do it.

So with an excess of leave and permission granted, I set off last Tuesday on a jolly that would cover some lovely NSW countryside – a mountain climb, the gentle hills of the Central Tablelands and some magnificent farm land.

The Rules
I had a couple of rules for itinerary planning. First up, I'm not made of the stuff of Normie, Ginger, Pidgeon or Happy – 100k's (ish) per day is more than enough for me. Also, no starts before 8 am (it's cold out there), no gaps between towns of greater than 50ks (just in case) and all days need to finish before the sun sets.

I also wanted to travel light but comfortable, so pub camping and big dinners were scheduled, rather than schlepping around bivvies, or sleeping in bus shelters or under hedges.

The TourDay One (102k : 1700m) was a trundle up the mountains to Blackheath. I'd mentioned the ride to Limpet and Victa to test interest and whilst a multi day offering wasn't high on their agendas, a Tuesday Winter Westerly suddenly formed up with a handy group to join me – Dasha, Doc, Limpet, Oma and Victa. A standard run up the mountain followed, although the fog was particularly heavy from Bella Vista through to Yarramundi. We arrived at Blackheath in good time: as the escorts trained it back to Sydney, I ducked out to Govetts Leap.

Day Two (136k : 1700m) was meant to be a positioning ride – a flat trundle from Blackheath, down Vic Pass, through Lithgow to Bathurst via the Great Western Highway and then the Mid Western Highway to Blayney.

Alas, I was wrong on many counts, but two stand out. First up, there's plenty of serious climbs from the bottom of Vic Pass for the next 60 or so k's, peaking around Yetholme Crest at 1200m elevation. Not particularly steep, but long; up and down; on dead road. Even worse, the infrastructure is a cyclist's nightmare, with many sections of road without any verge to pedal on. B Doubles passing at speed are not pleasant.

Mark Renshaw has a bike shop in Bathurst – it's a great shop if you are ever in the area. I popped in to get advice as the thought of continuing on to Blayney via similar road was doing my head in. The crew there were very helpful – they had an alternate route mapped out in a flash, showing it off in google maps on the register. Instead of the Mid Western Highway, they routed me south to Perthville and Georges Plains, with a monster climb up to Newbridge, then a descent (sort of) to Blayney. With a cheery wave they sent me on my way, warning me about the Newbridge climb (again). Off I set, 50k's to cover in 2 1/2 hours to beat sunset.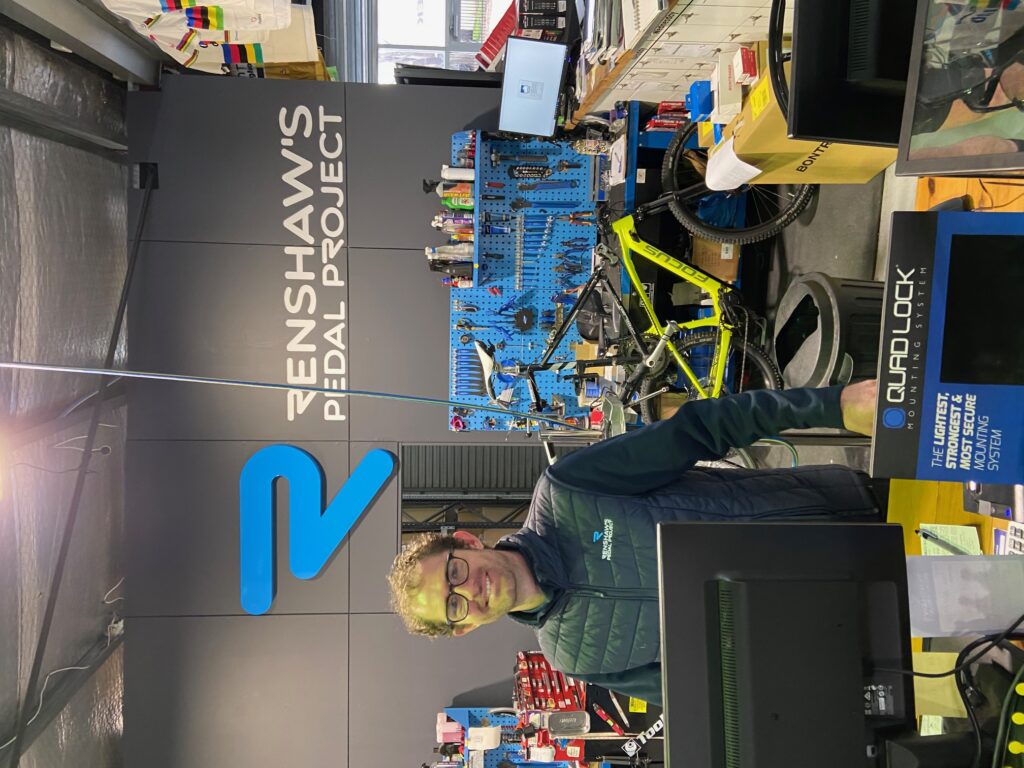 A glorious ride, cycle touring at its best. The road was fast, the weather perfect, with the afternoon sun warming and lighting the countryside in a glorious, brilliant way – dappled light amongst trees, paddocks for miles, heaven on two wheels. After the noise and bustle of the highway, the sounds of truck tyres and air brakes and hydraulics, the choral songs of birds was so refreshing. The few cars I shared the road with I could hear minutes before I saw them. With plenty of waves and a good distance as they passed, I felt safe. Even the climb up to Newbridge was a charm.

I arrived at Blayney as the sun set. Mission accomplished, the beers were good that night at dinner.

Day Three (111k : 1600m) I'd planned as the adventure day, to ride off piste far from maddening highways and 4G reception. As so it was to be: return to Bathurst, ride through Brewongle and South Bowenfels, then join the highway back up to Mount Victoria, via Berghofers Pass.
Highlander and I were pinging each other in the run up to the ride. As it turned out, Conor was going to be at his property (near Sodwalls) this week, so we arranged to meet at Tarana for lunch, about 80ks into the ride.

The return to Bathurst was as good as the ride out. From Bathurst there is a delightful flat run to Brewongle – arrow straight roads and a horizon that seems to go forever. Mind, it was a tad cool on the pedal at this point (maybe 4 deg C) with a cross wind and some squalls. Nothing disastrous, but enough to know you are alive.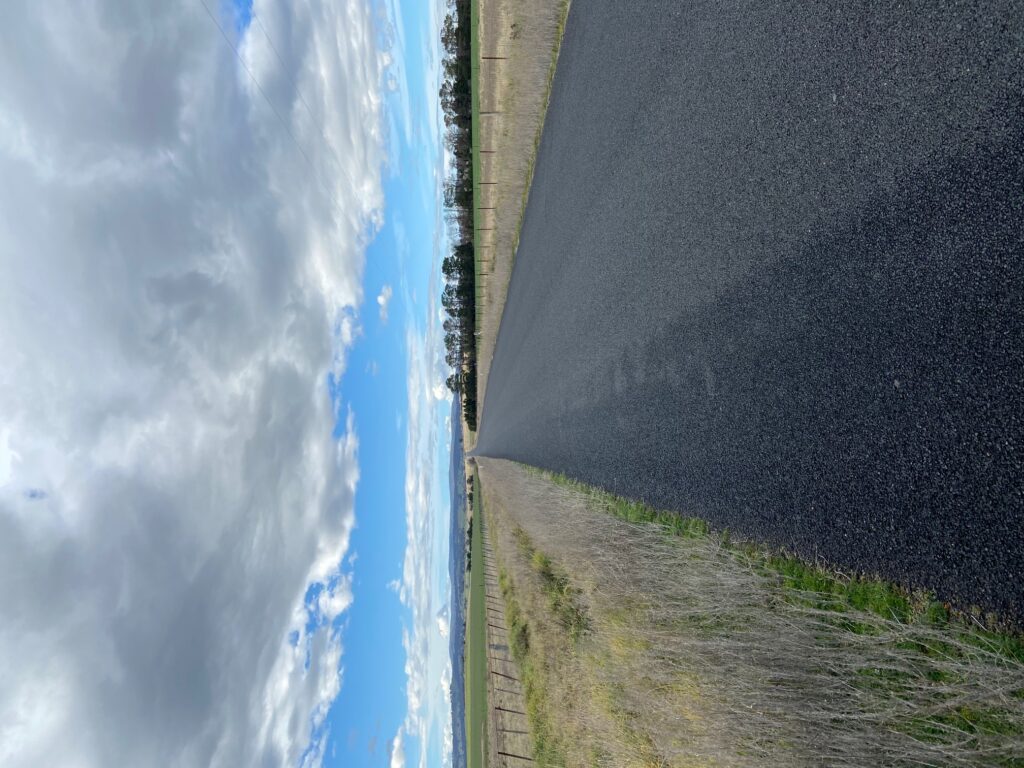 I pinged Highlander from Brewongle – 25 k's to go, I reckon an hour. Bad call – it is seriously hilly. You know, like Cottage Point hilly. Again, wonderful countryside – not as rolling or fertile as Blayney, but plenty of views, forests and train tracks. Yup, the road loosely followed a train line. A bit disconcerting – one minute you'd be looking down at the tracks, the next you'd be looking up way up at the embankment.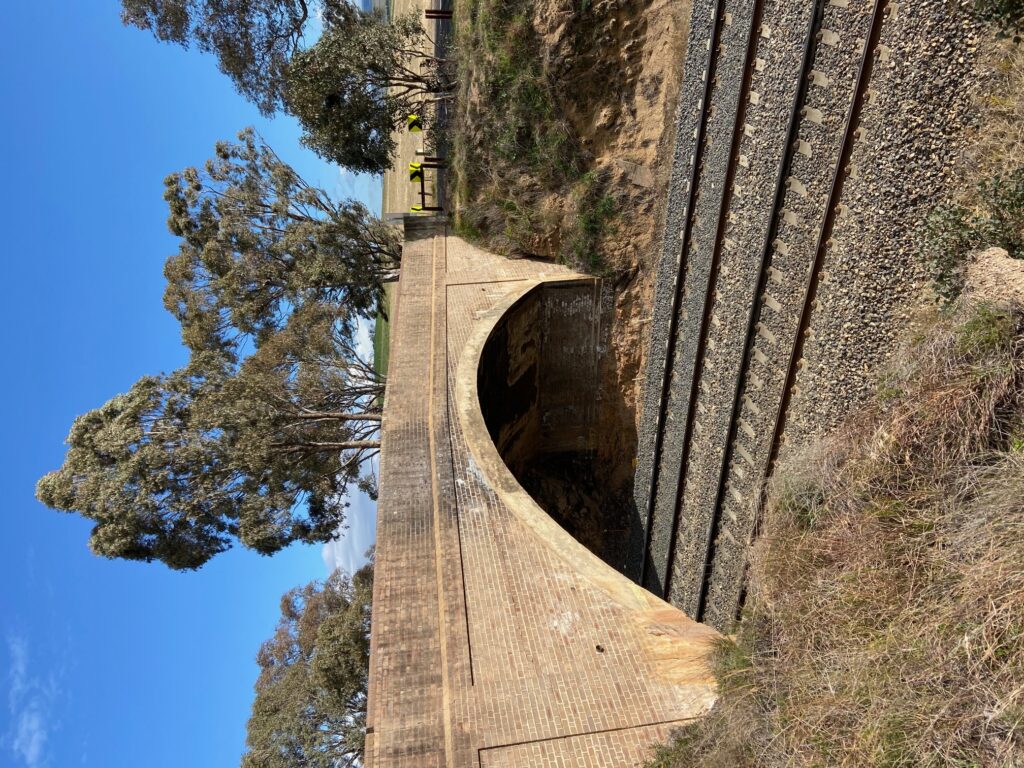 I eventually met up with Highlander at Tarana, where after coffee and lunch, his siren song (wanna lift to Lithgow?) proved too strong. I scabbed a lift. It was a good call – it saved two hours of solid hills so I could make it to Berghofers Pass in daylight.

So why Berghofers Pass? It was built around 1912 as an alternate to Vic Pass. Albeit it fell into disrepair, it is far more preferable to mixing it with B Doubles climbing the Pass. There's not much about it online (I found the pass phaffing around on Google Maps). I figured out the start is about 500m from safety camera gantry at the start of Vic Pass (how useful is Street View?). Berghofers is very rideable, although I'd recommend a minimum of 32 mm tyres. There's a little slippage, but otherwise it's straightforward. Indeed, if need be, it's easy enough to wheel your bike. All up, it's 2.5k.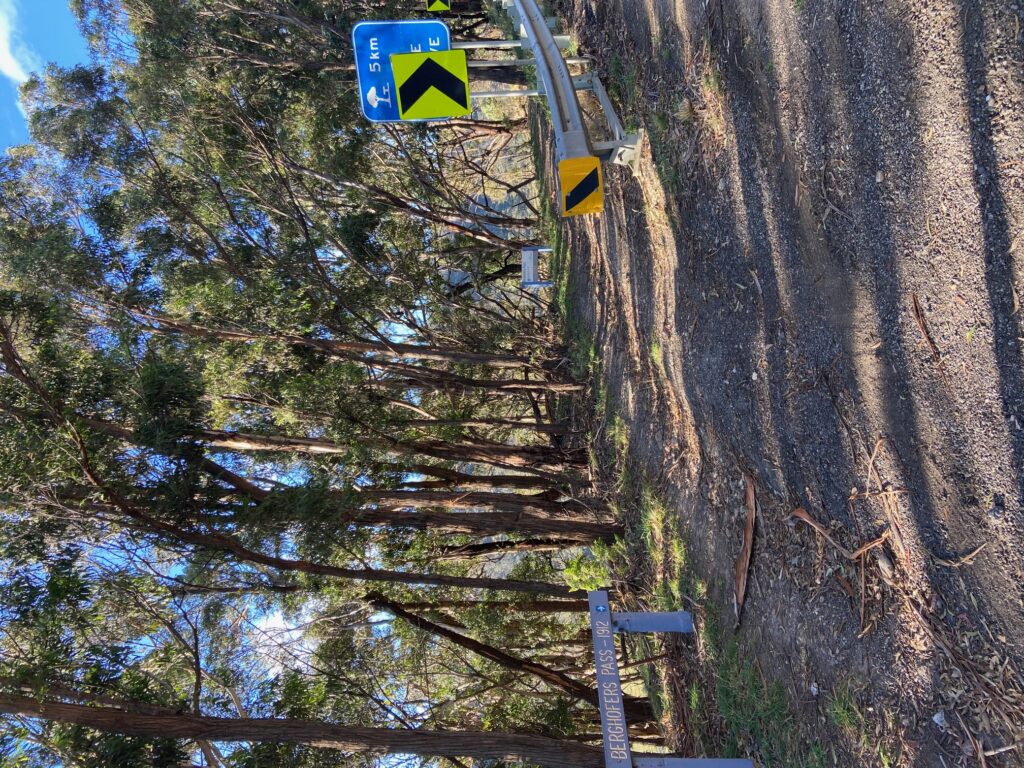 Day Four (100k : 900m) was always going to be a crystal crank day. A fast run down the mountains, then a lazy run back to Tuzza. It would be fair to say my legs weren't just cooked by this stage – they were sliced, diced, steamed and served. I took it pretty easy from Mount Victoria all the way to Turramurra.

There were a couple of plan variations. Rather than risk riding from Blackheath to Katoomba on the road verge (another nightmare) I remembered reading somewhere there were firetrails following the road. I found the trail head at Blackheath and trundled safely on dirt to Katoomba (part of it is actually paved).
The other variation was to flip do
wn Mitchell Pass from Blaxland. Apart from being much more cycle friendly, there's a wonderful convict bridge (Lennox Bridge) which is well worth a stop.
To round out the ride I trundled home via Parramatta River. It's a great cycle path. If you've not ridden it before, buy Zlatco a coffee so he can escort you on a Zorbital.

Bike and Kit
I used my Gravel Lynskey, fitted with 32mm Maxxis Refuse. I'm big fans of these tyres – grippy, strong sidewalls and much more reasonably priced than Conti's. Drive train is Shimano GRX (42 / 11:34). I could have used a bigger granny around Tarana, otherwise very reliable. For storage I used Apidura Bags (Frame – 5l and Saddle – 10l) and a Rapha handlebar bag (2l). It all worked well. I took plenty of tools and spares (4 tubes, patches, pp, etc), none of which was needed.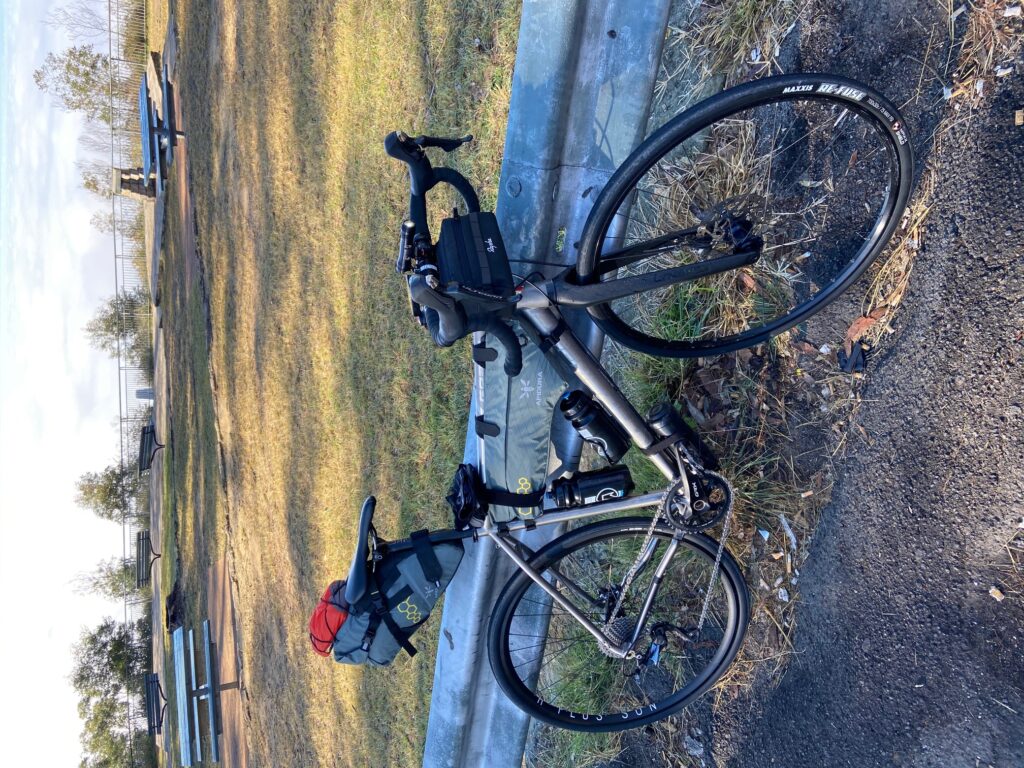 All up I had about 17l of storage, which isn't that much. Still, Limpet did ask me to carry his tablet on Day One. Anyway, I kept it light with two sets of kit (which I washed each day, allowing two nights for drying if need be) and light clothes to wear to the pub for dinner, with cycling shoes of course.

Again, it worked well, with some minor variations to the kit list for next time.

Did the Accommodation Work?
Regarding the accommodation, it worked really well. Generally it was comfortable, clean and warm. I had good mobile reception, which was critical for ride planning the next day. Electric blankets seem to be de rigueur at these places – I don't like using such malarkey, but it is a great way to finishing drying off freshly washed kit 🙂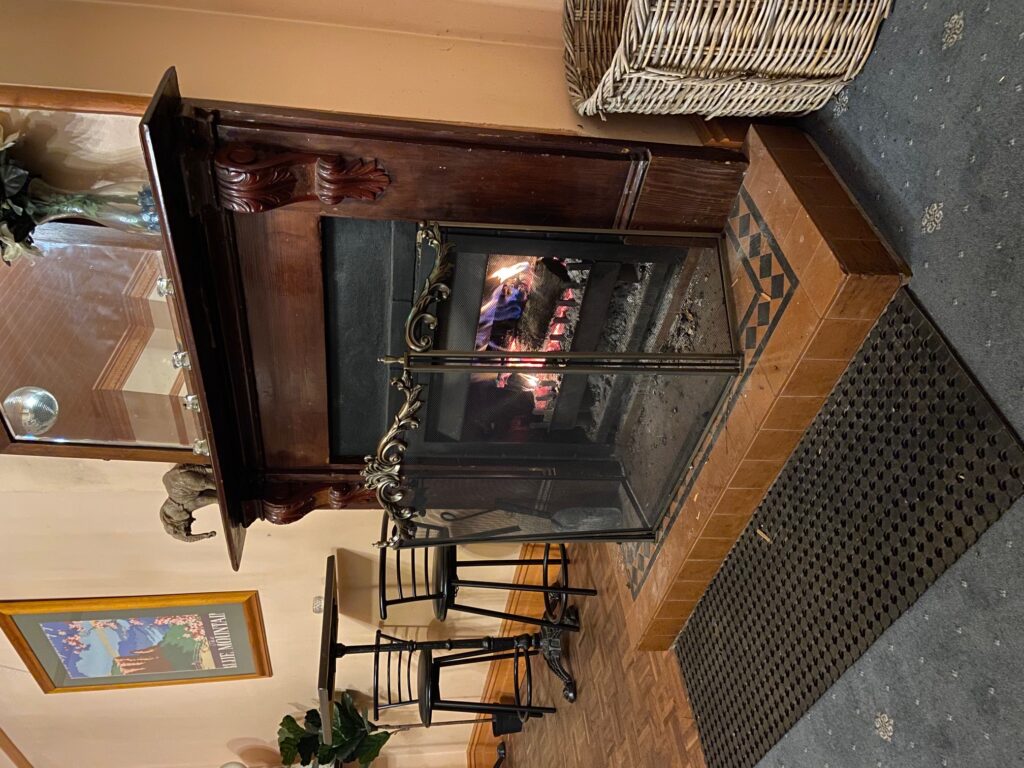 Black Spots
The most disappointing part of the ride was the road infrastructure. It was abysmal, with cyclist black spots between Katoomba and Blackheath, the GWH, the MWH and, of course, the ascent through Vic Pass. The good news is there are alternate routes to follow.

Would I Do It Again?
In a heartbeat.

Till the next ride,

admin
And Some Follow Up Questions
Was the Weather Good?
Sheer joss the weather was as good as it turned out. I did track it from three weeks out, it seemed to get better with each passing day. The most likely shocker was Day 3 (Thursday) which promised rain for much of the day. Instead it was a light shower and a few squalls. In some ways, the days were extreme – near zero to start, warming to a very reasonable mid teens by 10 am.
How did you dry kit?
All kit dried in time. Heaters make a big difference, though wringing the kit dry with a towel worked well. Finishing off by electric blanket was a nice touch. Who doesn't like pulling on pre-warmed knicks?
Is safe routing possible?
Routing w/o trucks is entirely possible. Normie and I compared notes and we seemed to have plugged all the gaps. I did forget to include a special we worked out on Day 1 (Tuesday). To exit Sydney via Richmond you need to get to Windsor Road. Unless you leave at a very unreasonable 5:30, it's hard to do, especially with Berowra Waters ferry out of action. The solution is to trundle to the Metro at Macquarie and train out Bella Visit. Voila – cycle path and wide verge all the way to Richmond. After Richmond, it's all country roads and Yarramundi switchbacks to Springwood. Too much fun.