1. Tell us a bit about yourself
Yet another English import. I've been here 10 years now, attracted by the climate and the great outdoors and I haven't been disappointed. From the North West of England originally although I moved around a bit for work. I'm an actuary by trade and work in reinsurance when I'm not on the bike.
2. What got you into cycling?
I've cycled for as long as I can remember. As a kid it was the fastest way of getting anywhere. I cycled to school and to work whenever it was practical. Mostly I've cycled to explore places. You can't see enough on foot and you miss too much in the car. Cycling is just about right. More recently I started cycling to work to lose weight as I'd become a bit of a porker and within a couple of months of the OTP did the trick with weight, liver and cholesterol all normal again.
3. How did you come to join the Easy Riders?
A common story here. I was struggling up Pymble Hill and Saint Nav glided alongside and explained there was an easier way and I haven't looked back.
4. Tell us about your bikes.
I have 3 bikes currently
 My Peugot Alu 9000 road bike from circa 1998. It's been a great bike and is my regular commute bike.
My Marin Attack Trail full suspension mountain bike. It's getting on a bit now (new in 1998) but it's still a great bike and we've had some great adventures together.
My most recent purchase is the Baum Corretto. This was about 12 months in planning / debating. It was a reward to myself for losing 20kgs and it has been well worth the wait. (The pictures speak for themselves:)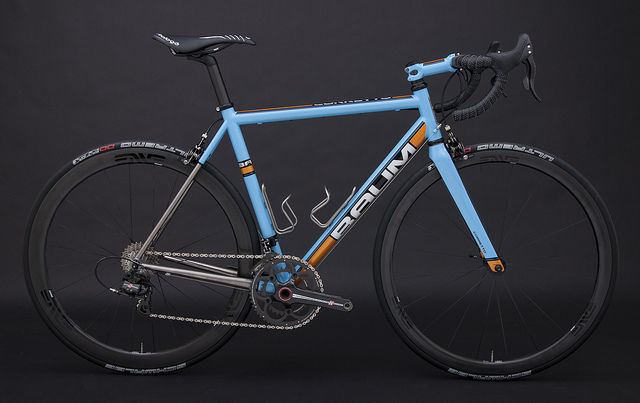 http://www.flickr.com/photos/baumcycles/8156031042/in/photostream
5. If you could ride anywhere in the world, where would it be?
On the mountain bike it would have to be Marin County, California. On the road bike, the high passes of Europe would take some beating. I hope to achieve the latter in 2014 by having a go at the Haute route or similar.
6. Tell us a riding story.
I'm struggling a little here…..One adventure I had on the bike as a kid ( i was about 10) was a trip with some mates to Beeston Castle which was around 40kms from home. Parental permission would not have been granted and so naturally was not requested. All was fine until my brother (on his BMX) lost a pedal when we got there and I had to rig up a tow rope whilst he pedalled with one foot on the return journey. This proved a little too much and we admitted defeat about 10kms from home called dad to pick us up and face the consequences. His displeasure at not asking permission was more than offset by his amazement that we managed to get so far.
7. Do you have any advice for the riders at the back of the ER peloton?
Not really. It seems to me that the back is the best place to be …..it is a commute group after all.
8. Lastly, tell us something we don't know about you.
As a kid I raced homing pigeons through to when I left home for university. It seems to be a dying sport now but it kept me off the streets for much of my youth. In my spare time I volunteer with DARTS which is an organisation that provides road transport for disabled people giving them an opportunity to attend events and activities.