1. Tell us a bit about yourself
I moved to Australia when I was 8. Although my parents were Irish, I was born in Bahrain because my dad worked in the oil industry. I grew up in Lane Cove, so have always been from the North Shore, although we used to think Turramurra was in the sticks.
I'm married to Heidi with two children, both of whom have now finished school. That's a relief and yes, I'm older than I look. We moved to Turramurra about 6 years ago.
When resting between rides, I'm a software developer, working for Atlassian.
2. What got you into cycling?
I got into cycling for health and for fun. I'm lucky to have good cycling facilities at work which makes commuting by bike feasible
3. How did you come to join the Easy Riders?
I used to cycle to town by going through Brown's Waterhole and onto the Epping Rd cycleway. In June 2013, the waterhole flooded and was not passable so I started to look at alternative routes. We have a cycling related forum at Atlassian and Jason Friedland suggested trying riding with the Easy Riders. I turned up at Gordon and SatNav signed me up that morning at the B&T.
I have been riding more and more with ER ever since. It's hard to comprehend how good it has been for me.
4. Tell us about your bikes.
I have a Whyte Portobello, the so-called shopping bike. It's a flat bar hybrid with hydraulic disc brakes. I had upgraded from a Kona Dew Deluxe which I had destroyed by cracking the bottom bracket just after the frame warranty finished. That said, it didn't owe me anything in the end but the Whyte seems a stronger bike.
The Whyte, which is black, used to have flat pedals. It took me a while, but I did eventually get around to putting SPD pedals on it. I only clip-stacked once on the first OTP with them. I have recently started riding a Trek Domane 5.2. It's a proper road bike. That also took me a while. It's carbon with 11-speed Ultegra so I think it should satisfy N+1 for a while. A year ago, I would never have considered such a bike.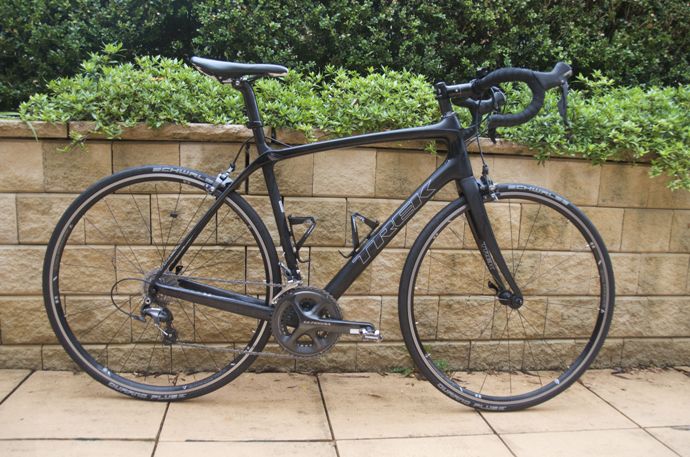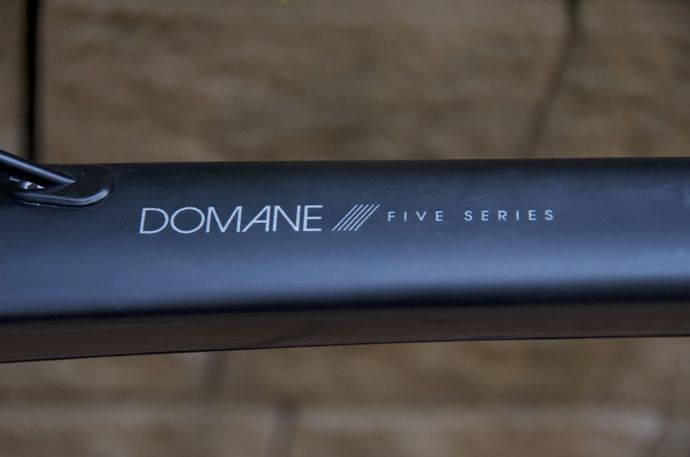 I do also have a Trek 3900 mountain bike. I don't think you will ever see it.
5. If you could ride anywhere in the world, where would it be?
I'd like to ride in Europe. I could probably tour around Ireland easily enough as I seem to have a cousin in every town who are always keen to put me up but I'd also like to try riding in the French countryside.
6. Tell us a riding story.
One of the most joyful moments of my life was the day I took the training wheels off my son's bike. It was a tiny little red bike from
Renegade cycles in Lane Cove. Holding his saddle, I got him going, running along behind him until I let go. He took off, he was launched. It was an amazing feeling. He has never looked back.
7. Do you have any advice for the riders at the back of the ER peloton?
The back of the ER peleton was, for me, the best place to improve my cycling. I remember wheezing up each climb on the OTP, particularly Rawhiti and Scaramanga, trying to keep up with the group. There was no stronger motivation than wanting to stay on.
Early on, going up the highway, I would often be shepherded at the back by some of the stronger riders in the group. I always got great encouragement on these rides and it's part of what I love about ER.
8. Lastly, tell us something we don't know about you.
I went to the KISS concert at the showground in 1982. Not as good a Thin Lizzy though.